Enjoy a 1 or 2 hour guided tour with a professional guide!
Discover in detail the history of a listed building, contemporary to Napoleon and Wellington, which displays the largest collection of the Waterloo battlefield, all presented in a lively scenography.
It is also possible to request a tour in different languages*: Dutch, English, German, Spanish, Italian, Portuguese and Russian (request maximum 2 weeks in advance).
Guided tours are suitable for all age groups and audiences.
*Please note that we also work in collaboration with Guides 1815.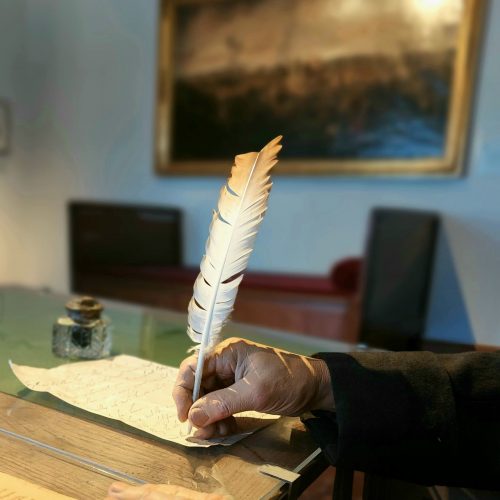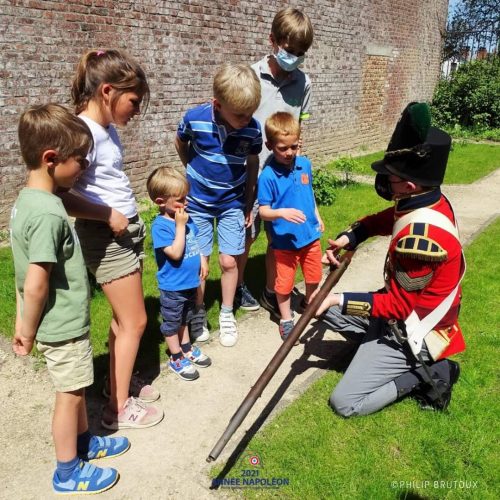 Would you like to discover the museum with your children?
Take advantage of a guided tour specially designed for young visitors with a guide dressed as an English soldier from the Battle of Waterloo!
Our guides will be delighted to welcome you for an immersive visit that will appeal to young and old alike!
Do you want to organise a teambuilding to strengthen your team and motivate your employees? Do you want to offer an activity to some of your clients? It is possible!
The guided tour is adapted to your needs to allow you to spend a pleasant moment with your colleagues. You can also enjoy a drink offered by the museum at the end of the tour.
If you have a "company" membership card, contact us to find out about your advantages!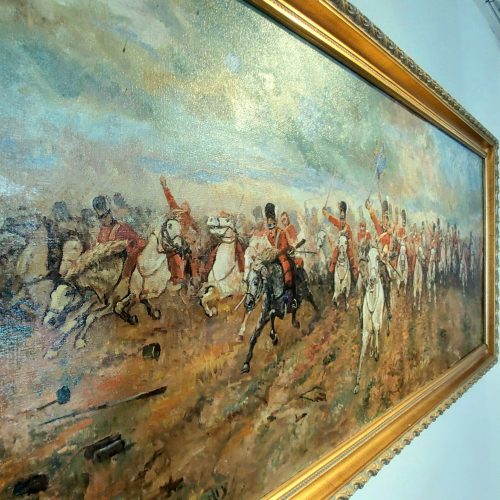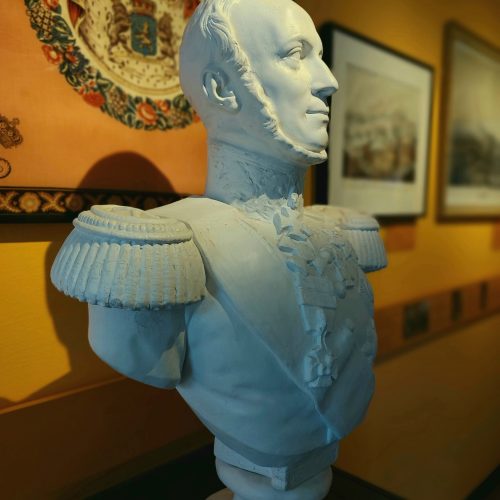 The school visits are adapted to suit the curriculum: they cover the period from the French Revolution to the end of the Napoleonic Empire and the history of the Battle of Waterloo.
If the teacher wishes, it is possible to welcome the class with a guide in soldier's uniform.
The visits are intended for kindergarten through to the end of secondary school.
Please contact contact@museewellington.be for any specific tour or other information requests.