From 6 June to 30 August 2020, the Wellington Museum is celebrating Walloon heritage.
Free exhibition from 06/06/2020 to 30/08/20
Come and enjoy a double exhibition! This summer, in collaboration with the AWaP for   "Spotlight on your heritage", and in partnership with the Waterloo Cultural Centre (Espace Bernier) for  "Waterloo's artistic heritage", come and re(discover) our beautiful region through media including photos, sculptures, paintings, etc.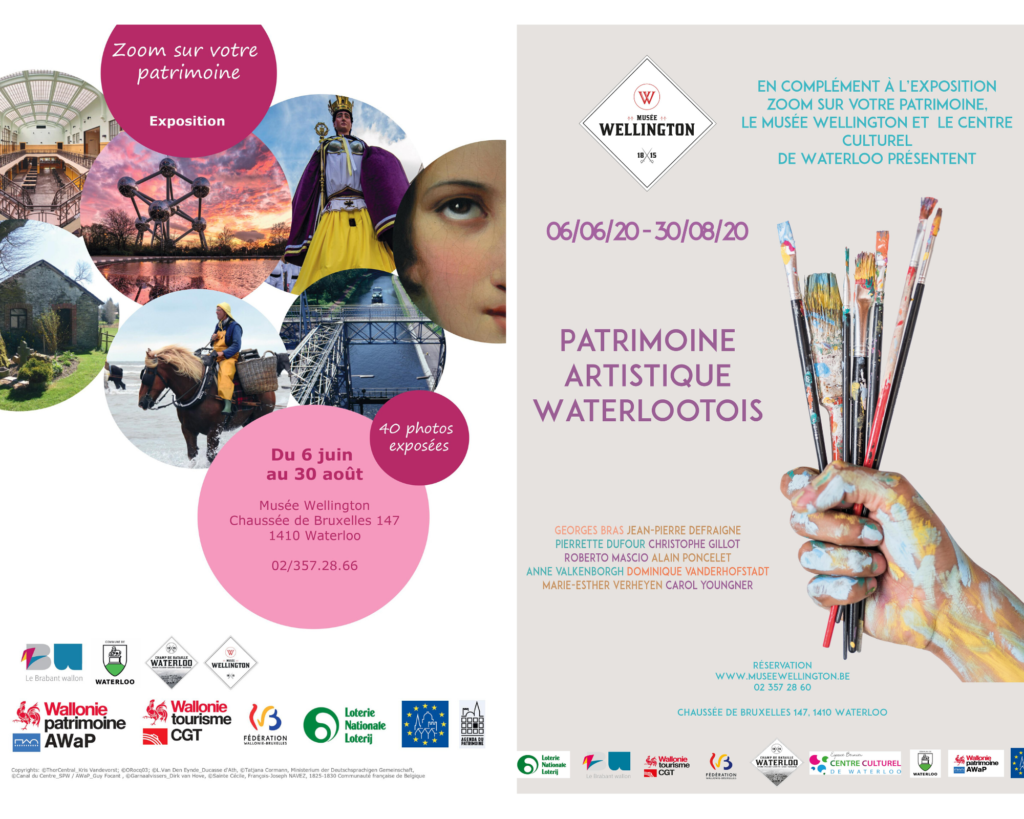 "Spotlight on your heritage":
"Our heritage: past meets future". This exhibition of 40 snapshots portrays our heritage as viewed by our people. This is an objective approach to showcasing their cherished heritage.
"Waterloo's artistic heritage":
The Cultural Centre invited local Waterloo artists to share a selection of their works as part of an exhibition celebrating Belgian heritage. 10 local artists took up the invitation. Based on the theme "Wallonia: 2020 nature destination", we asked the artists to select works linked to nature and to our beautiful local scenery. Come and discover the local area through prints, paintings, collages, sculptures, photographs, etc.
The artists
Georges Bras (painting + print), Jean-Pierre Defraigne (photography), Pierrette Dufour (painting), Christophe Gillot (photography), Roberto Mascio  (painting + sculpture), Alain Poncelet (watercolour/pencil and India ink), Anne Valkenborgh (print), Dominique Vanderhofstadt (acrylic paint on Japanese paper + photography), Marie-Esther Verheyen (wood collage) and Carol Youngner (glass sculpting).