From the Pharaohs to the General
The Wellington Museum takes you to Egypt! Come and discover, through the dreams of Napoleon Bonaparte, the influence that the land of the Pharaohs has had for centuries!
Without the great dreams of the future Emperor of the French, Champollion's discovery of the secret of hieroglyphs would be nothing!
Immerse yourself in ancient Egypt thanks to our exhibition, which is full of objects from antiquity, relics from the Egyptian expedition, breathtaking scenery and much more!
THE EXHIBITION IN THREE WORDS.
The exhibition features an authentic collection including Egyptian bronze votives from the ages. From a selection of weapons to Oushebtis and a stuffed crocodile, we display a wide variety of pieces from Ancient Egypt.
Our scenography lets you travel to the heart of Egypt for just a moment! Accompanied by immersive sets, our exhibition lets visitors take part in an authentic, unforgettable experience in the middle of the desert!
Our aim is to make the exhibition accessible to children! To this end, we've put together an educational booklet and workshops for our budding archaeologists. For history buffs, our authentic collection will fill your eyes with wonder!
CONFERENCES
During our temporary exhibition, we will welcome high quality lecturers who will explain the history of Ancient Egypt
children's activities
Many activities for children are organised in the museum!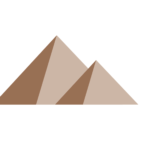 GUIDED TOUR
Are you interested in organising a school visit or a private guided tour? Discover our different formulas!